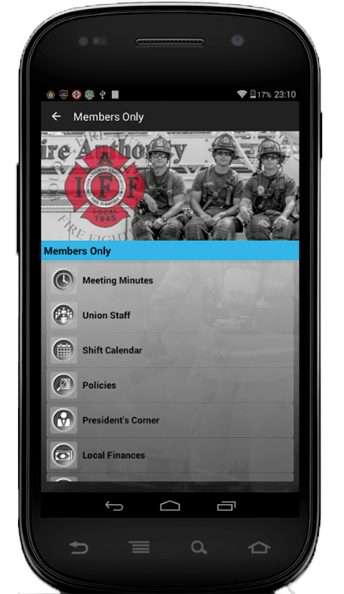 Enhance your WordPress site with a custom mobile app! We build mobile apps that work seamlessly with any WordPress based website. Engage your audience directly on their smart phone, send push messages to app users for important notifications, and sync website content directly with the app. You control exactly what pages from your site show up in the app, which page loads initially in the app, and much more.
Initial WordPress Mobile App Setup Fee: $1,450
Monthly Maintenance Fee: $39.95 per month
The monthly app fee provides all of the following:
1. Support - Continual technical support for your custom mobile app. For example: if you wanted to add a new module from your app package to your app (e.g Add in a Photo Gallery) or switch out menu icons, etc.. Also, if there is a problem that you are experiencing with the app that you need serviced.
2. Maintenance - Ongoing maintenance that we'll provide by pushing updates as needed for upgrades to the new iOS and Android versions as they come out. When new versions of iOS and Android come out we may need to make adjustments to your app to support the new operating system. Also adding in new app features as we design and develop them.
3. Service/Hosting: Providing a platform that hosts all your app data and communication to your website to ensure the app and website are always in sync.
4. App Store Submission & Compliance: We'll ensure that your app is continually supported in both the Apple App Store and the Google Play Store. There is a fair amount of work to ensure compliance with each App Store's policies as Apple and Google change their policies often and we have to go back and update our apps to comply from time to time. The process to submit a new app to the stores is very time consuming.
Ready to get started? Order Online or contact us for more information.